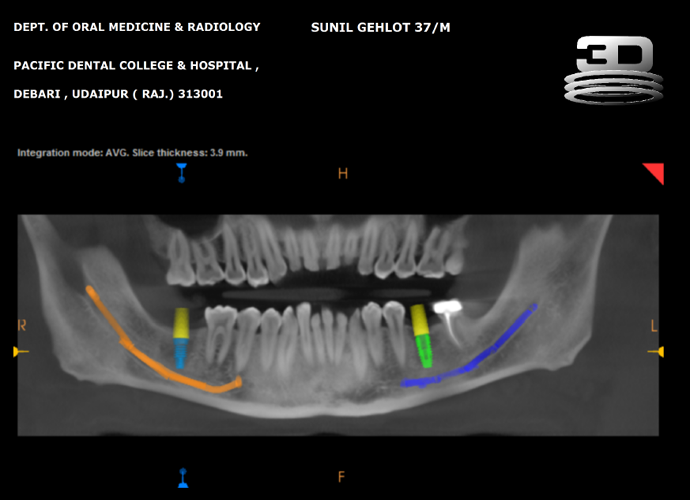 What is CBCT :
CBCT or Cone Beam Computed Tomography is an advanced diagnostic imaging modality of Dental and Maxillofacial Radiology , based on computed tomography that utilizes a single rotational cone beam of xray to render 3D multiplanar images of teeth , jaw bones and adjacent vital structures of head and neck region, by reconstruction from a series of 2D projections, at reduced exposure time and lower radiation dose than medical CT .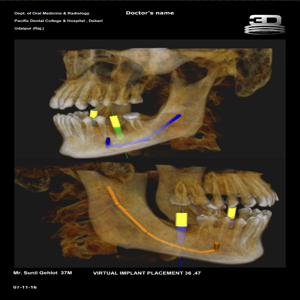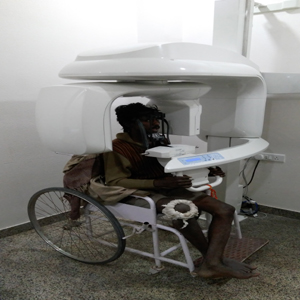 The CBCT imaging has not only eased and improvised the diagnosis of dental & maxillofacial pathologies , but has also lead to better treatment planning for a wide range of clinical applications .
Benefits of CBCT over Medical CT :
Conical Xray beam for volumetric data acquisition in solitary rotation
Limited area of Exposure by selecting a particular Field of View (FOV ) related to the area of interest
Improved Accuracy and Diagnostic image quality
Rapid scan time
Reduced Radiation dose
Decreased Image Artifacts
Less expensive and compact machinery
Various indications of CBCT in dentistry are :
Implant planning
Dental and Maxillofacial pathosis
Trauma cases
TMJ , ENT and Airway space evaluation
Dental / Endodontic or Periodontal Status evaluation
Soft tissue Calcifications of head and neck region
Assisting in 3D printing / Surgical guide fabrication
CBCT at PDCH Udaipur :
The facility of CBCT , the first to be installed in any Private Dental College in Rajasthan , is available at the Dept. of Oral Medicine and Radiology , Pacific Dental College and Hospital , Debari , Udaipur. The scans are performed on Carestream CS 9300 machine with FOV from 5X5 to 17x13.5 and voxel size from 0.09 to 0.500 mm.